Managed Compliance Services Full-Service Compliance
GhostWatch manages the entire compliance journey with real-time visibility at a reasonable cost.
Having performed hundreds of compliance assessments, GhostWatch has tremendous experience successfully guiding, managing, and maintaining compliance for our clients.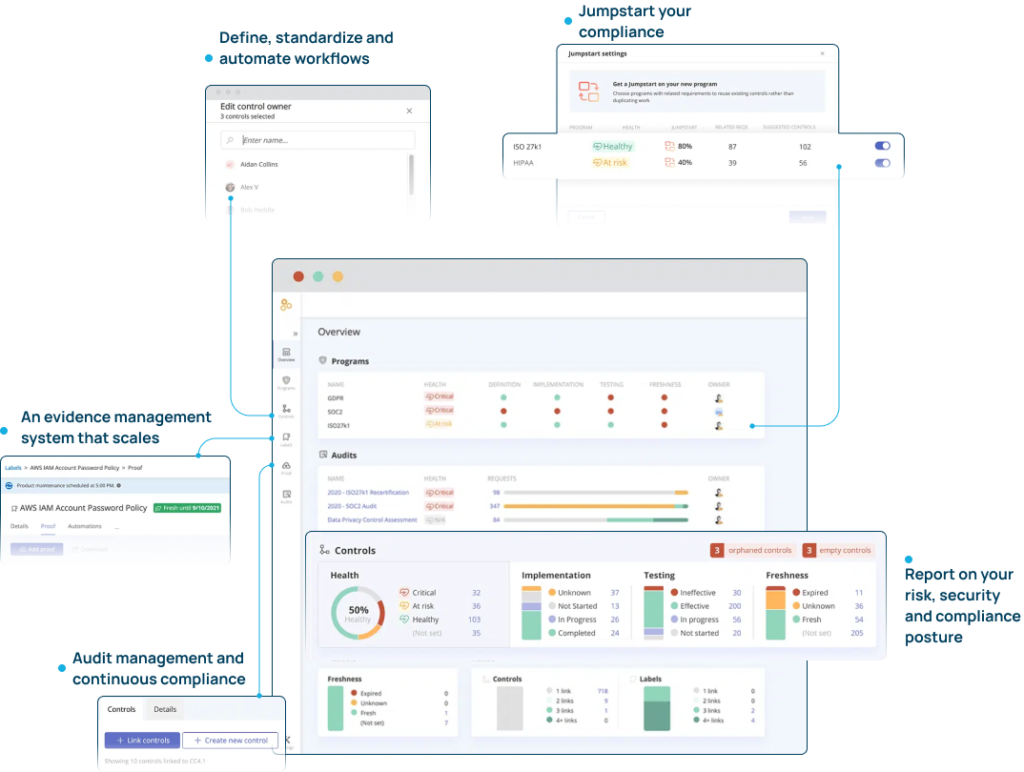 Trusted by Leading Brands
GhostWatch Managed Compliance Includes

We deploy a dedicated compliance manager throughout the project. One-on-one consulting with experts and answers to all your questions

Expert analysis and guidance. We perform a gap assessment and provide a remediation roadmap, assess your existing controls and build new one

We pre-certify your compliance and manage your independent audit
We establish boundaries, guidelines and best practices, create customized compliance policies and procedures

We ensure visibility, executive reporting and monitor compliance year-round

We optimize your compliance management by using an intuitive easy-to-use platform to organize, standardize, and automate our work
Single source of compliance truth powered by Hyperproof

Dedicated team We plan and execute all compliance work
Compliance requires hard-to-find skills and experience (cybersecurity, IT, and audit). Lack of skills and experience increases the likelihood of errors and audit failure has very negative consequences
The GhostWatch team does the heavy lifting of compliance to meet your objectives year-round. Our industry-leading technology and skilled team of experts unite to deliver world-class service 24/7. 
GhostWatch serves clients of all sizes, across multiple industries with extensive expertise and over a decade of experience.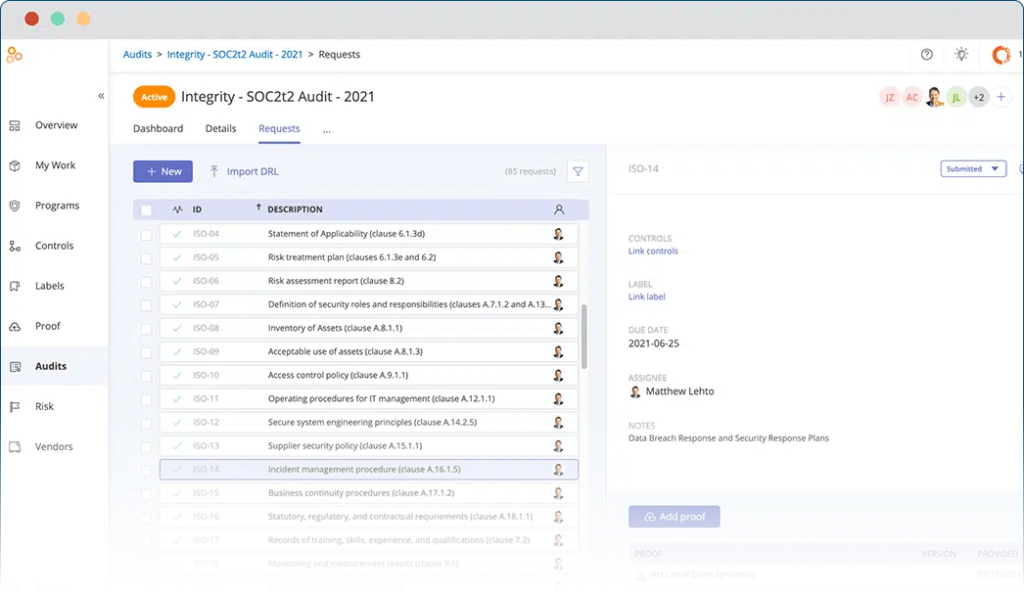 Continuous Audit and risk management
GhostWatch manages audit lifecycles year-round, pre-certifies controls before audits begin, and manages information requests and external audits.
We break down risk silos and avoid redundant activities. Then identify, assess, and manage your risks in the context of your company's core mission and objectives.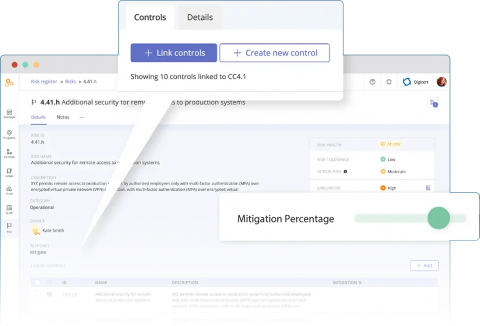 • Schedule tasks and reviews
• Manage evidence collection
• Repurpose audit-proof
• Centrally manage issues
• Erase audit fatigue
• Automate workflows
• 100's cloud-app integration points: services, apps, and dev tools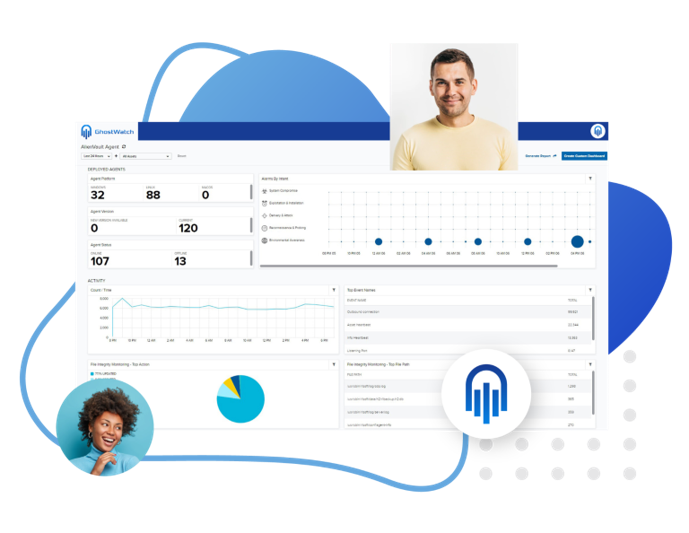 • Over 72 industry frameworks and growing
• Automated updates to meet the latest regulations and industry standards
• Map controls to multiple regulatory standards, reducing time to compliance
• Custom frameworks on-demand: vendor compliance, data privacy, ESG, employee onboarding, cloud service providers
SOC 2, PCI DSS, ISO 27001, HIPAA, CSA STAR, GDPR, ISO 27701, HITRUST, Microsoft SSPA (DPR), FedRAMP, CIS, CCPA, NIST CSF, FISMA, 23 NYCRR 500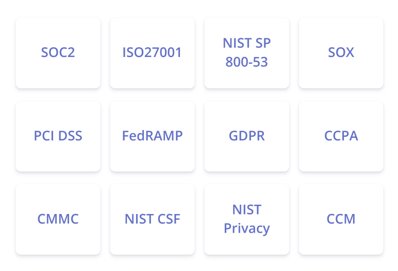 Integrate and Automate Integrations
GhostWatch integrates with your tech stack, including cloud infrastructure, DevOps, security, and business applications so that compliance work can fit seamlessly into your existing business processes and workflows.