Network Security Monitoring
Fighting cybercrime requires experience, expertise and the right tools. That's why more businesses rely on GhostWatch. We leverage industry-leading years of experience along with our exclusive tools and features to help you succeed in this digital threat environment.
Ready to learn about process, timeline, and costs? Reach out below to get started
Trusted by Leading Brands
Ghostwatch is a complete network security monitoring and intrusion detection solution that combines omnichannel management, threat protection, and unified communication into one.
To protect your network, GhostWatch first identifies what to safeguard. In minutes, Ghostwatch will discover, inventory, and begin monitoring your network. When new servers and endpoints are connected, you will be notified. Understand how your systems are set up and investigate assets that have been impacted more quickly.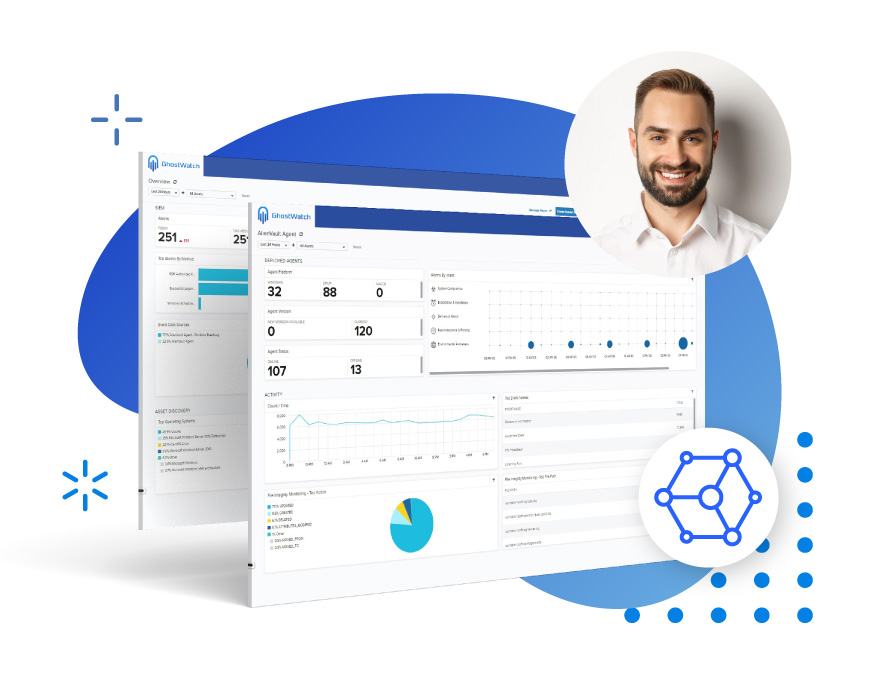 Preventative security measures are frequently ineffective. Context is important since our tools do a thorough investigation and collect data to assist us in identifying "ordinary" system and network activity. The following essential features are included in Ghostwatch's AI-based behavioral monitoring system: 
See how we detect and investigate intrusions, identify and prioritize vulnerabilities, and monitor cloud and on-premise environments.
GhostWatch is an all-in-one managed security solution. We secure and monitor your entire technology stack from end-to-end
GhostWatch includes all software, hardware, and services.
Network Security

Why Choose GhostWatch for Network Security?
GhostWatch offers a flexible range of tailored cybersecurity solutions to meet your needs. Regardless of whether you're a Fortune 500 company or an emerging start-up, GhostWatch has the resources and expertise to provide you with peace of mind.